Who is Praveen Narra?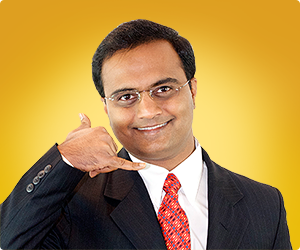 Passionate Leader & Visionary Entrepreneur
Praveen Narra is a passionate entrepreneur who is always looking for opportunities to add value to other business owners using technology.
"Technology is revolutionizing the world beyond imagination. In next 5 years, we are going to see more innovation than we did in last 20", Says Praveen. "Unless business owners keep up with technology, and stay ahead of the technology curve, they will fall behind, or even perish".
Praveen Narra's Mission
Inspire a Million. Empower a Billion.
Praveen Narra has always wanted to touch millions of people with his software. The work his company has done has already touched millions of lives.
Praveen's son, at age 6, asked him a profound question "Daddy, How many people have YOU inspired?". With the love Praveen has for his son, and the openness he has for new ideas, he took this question to heart. "My son gave me clarity to my life's purpose, and mission.", says Praveen Narra.  With this came his mission statement, "Inspire a Million. Empower a Billion."
Mobile: Adapt or Perish
Praveen Narra sees mobile technology as one of the most innovative, and driving forces that will define, and mould the future of business landscape.
Praveen is writing two books to help business owners succeed in this mobile economy. The speed at which mobile is being adopted by consumers is unprecedented. Unless business owners embrace and  implement mobile technology into their business, they seriously risk falling behind, and eventually perishing. This is the time to act. This is the time to innovate, and take your business to the next level.
Our history
2014
Praveen Narra receives Quilly Award.
2014
Praveen Narra co-authors SuccessOnomics book and becomes best selling author.
2010
Indyzen successfully completes more than 1200 projects.
2002
Indyzen Inc starts offering custom software and web development services.
2000
Praveen Narra founds Indyzen Inc, located in the heart of Silicon Valley. Indyzen focuses on creating a web portal, and then offers Search Engine Optimization Services.
1999
Praveen Narra starts consulting for Microsoft in their Redmond, Washington headquarters.
1998
Praveen Narra arrives in the USA, and starts consulting for Dillard's Departmental Stores in Little Rock, AR.
1997
Praveen Narra graduates from BITS, Pilani, one of the most prestigious institutions in India.